The heat on fake men of God keeps increasing by the day. The Seat hosted by Kwaku Annan has for the past few months taken it upon themselves to launch a tenacious campaign against fake men of God in the country.
The expose has touched on a number of allegedly fake pastors in Ghana. Many have been exposed and shamed by the investigations that have been carried out. The Seat continues to investigate more pastors who have abused their church members. Latest on the show to share his experiences in the ocultic and fraudulent world of fake pastors is Apostle John Blessed Blay.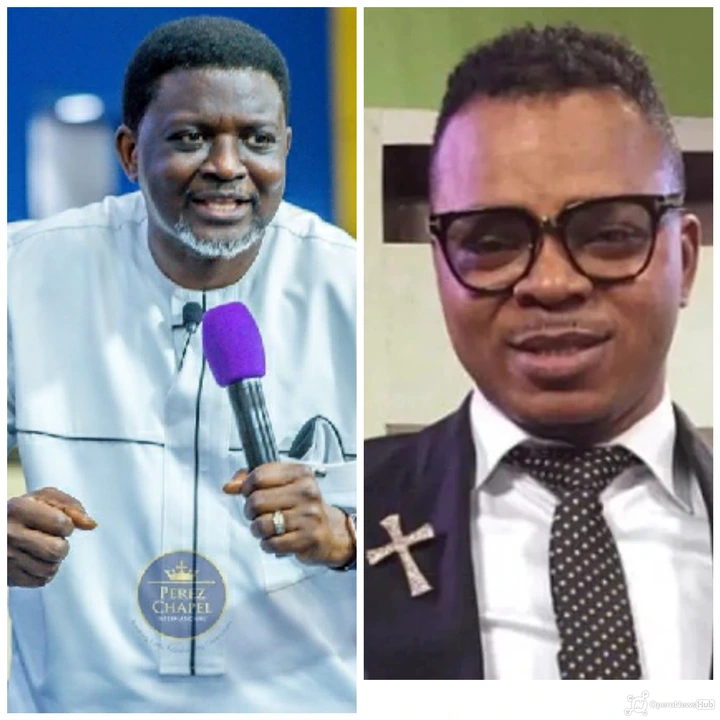 He touched on how he got involved in the ocultic world and how he deceived his congregation with fake miracles and prophecies. He mentioned that he had culprits who assisted him to perpetuate these devilish acts. The most damning part of his expose was when he made a bold declaration that there is no prophet in Ghana who can heal the sick.
He maintained that all who were into healing are all fake men of God. He went on to allegedly point out that pastors like Bishop Agyin Asare are all fake. He reiterated that Bishop Daniel Obinim who was recently shamed for his phony activities was trained by no other than Bishop Agyin Asare.
He mentioned that the negative tricks that Bishop Agyin Asare practiced was the same that he invested in Obinim. The host of the show tried to stop him from such utterance but Apostle Blay, populary called Obotan was bold and stood by his choice of words that there was no genuine miracle worker and healer in the country.
This sure dents the reputation of so many pastors in the nation. Many have however called off Apostle Blay's bluff. Many maintain that he just wants to be heard thus his ranting on air.
What do you make of these revelations?
Kindly FOLLOW, LIKE, COMMENT and SHARE this article.
You can check out more breaking news information from me. Thank you!