Billionaire businessman, Adedeji Adeleke, who is singer Davido's father, has acquired a new private jet.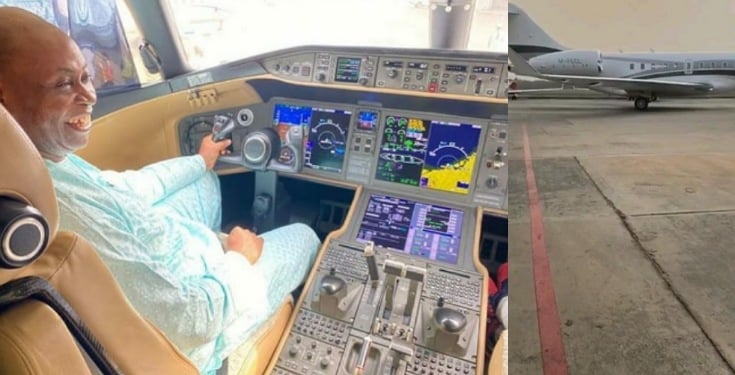 His latest acquisition is a Bombadier Global Express 6000.
According to publisher, Dele Momodu, Adeleke's new jet is worth over $62m.
In 2018, Mr Adeleke also bought a jet said to be worth $35 million.
Congrats to him!
See a video of the jet when it arrived Nigeria: