"We have reduced the price so everyone can buy," he said.
But all the passengers want is to see the dust reduced and this important road completed.
The dual carriage road is arguably the most polluted road in Ashanti region as heavy foggy dust stifles the atmosphere to debilitating health consequences.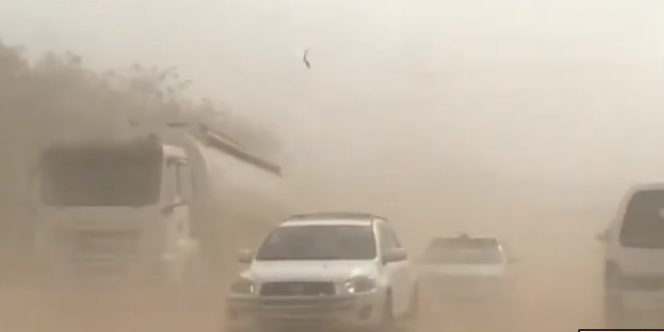 When 'trotro' drivers zoom off the road, it leaves billows of dust quite comparable to that left by a bomb explosion.
JoyNews reporter Erastus Asare Donkor stood in the billows to file his report. He was soon swallowed into the dust.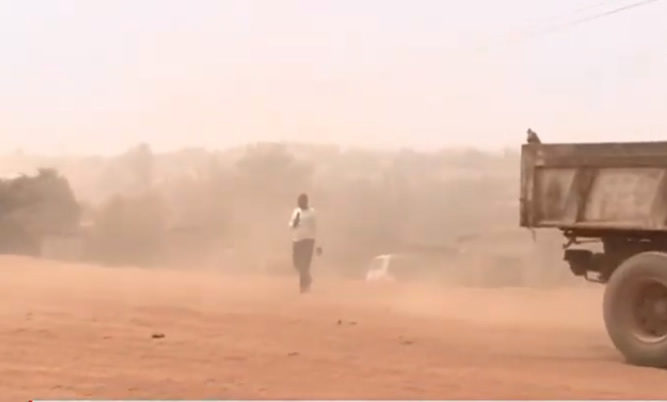 For the roughly 30 minute journey, passengers keep on the mask, bracing for an attack on their respiratory systems.
And so the road users prefer the driver speeds off to lesser the discomfort of finding clean free air for their nostrils.
For shop owners along the road, their plight is not 30 minutes. It is 12 hours working hell of watching dust drive away customers and also cloth their wares with brown hue.
"The road is killing our business. I sell plumbing materials. Go and see the room", a shop owner invited the reporter to view the obvious.
Construction work on the road has stalled.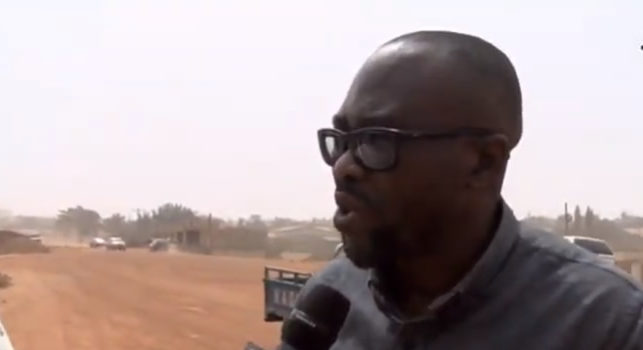 A medical doctor Siriboe explained the road is not for faint lungs. Those with respiratory conditions risk an escalation within minutes.
While explaining the dangers of this smog of dust, the doctor pointed out that the dusty atmosphere has made a patient out of him.
He is having a cough problem.